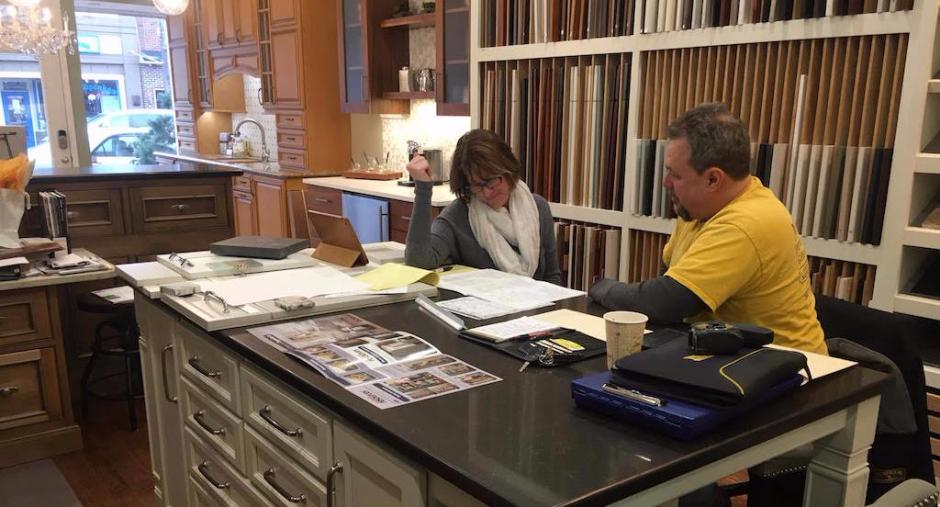 Designer, Maureen Madigan reviewing design ideas on a kitchen renovation project with remodeling expert David of Morehouse Improvements.
Builders, Contractors, Architects, Interior Designers, etc.
Kitchen Intuition knows how important it is to find reliable industry partners and we value a good relationship when we come across one. We are professionals who understand the needs of Builders, Contractors, architects and Interior designers. We want to be your hassle-free showroom where you can bring your clients. We give special consideration to the trade and will always protect your interests. We want you to feel that Kitchen intuition is your showroom.
It all begins with trust...
We want you to trust us to handle all of your cabinet need. Our kitchen and bath designers are available to give you as much (or as little) guidance through the design phase to create a fabulous looking kitchen or bathroom for your clients. We can also create the perfect design for you to present to your own clients. We offer special trade pricing, which we will never reveal to your clients without your permission.
Kitchen Intuitions is eager to establish an on-going relationship with professionals in the field.