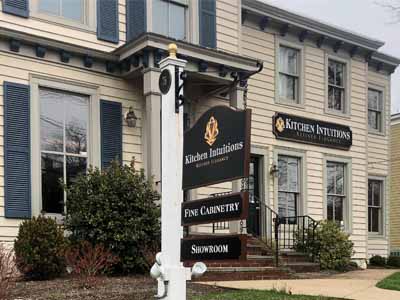 From your first visit to our showroom in Chatham it is clear why Kitchen Intuitions is the industry leader providing dependability, knowledgeable service, outstanding design services and quality products.
Building a trusting and lasting relationship is what our business is all about. Well dedicate everything we have to making your kitchen or bathroom project both beautiful and gratifying, and you can count on Kitchen Intuitions to walk you through the entire process.
The versatility and freedom you will find in choosing from the thousands of cabinet styles and finishes from some of the most trusted cabinet manufacturers in America, together with the vast array of countertop options and accessories offered, allows us to custom tailor every design to suit You and Your Life.
See for yourself why Kitchen Intuitions is the most respected supplier of kitchen and bathroom cabinetry.
If looking at buying a new home in NJ and you are relocating to the area we would be happy to come out and help you envision what the kitchen or bathrooms could be.
Come visit our showroom at 76 Main Street, Chatham NJ 07928 for an appointment with one of our designers to see your new home.