Transforming your dreams into reality requires the skills of an expert designer. At Kitchen Intuitions, you will find talented designers who have the experience and perspective to bring imaginative, yet workable, approaches to your vision, from traditional to contemporary. They will quickly grasp the possibilities as well as challenges of your home's architecture. Our designers are cognizant of the latest product developments and design trends, and have the taste and know-how to create the image and functionality you are seeking.
WORKING TOGETHER
It's more than a promise, it's a commitment.
From concept to completion our project teams deliver the highest quality service and design.
---
Bob Gockeler | President
We strive to be a local go-to place for people who want that small-town touch, who appreciate the type of personal attention. Blending design and creativity with my years of building and construction assures my clients the best possible solutions for their home remodeling projects. I have been able to take on the seemingly impossible and make dreams come true for my clients.
People have always marveled at my sense of style and color. I have a natural ability for seeing "what could be." I've been involved in building and remodeling for over 20+ years and that experience gives me insight into how a space could be transformed. I now have the best of both worlds with Kitchen Intuitions and KraftMaster Renovations, it has given me the opportunity to not only design, but remodel a project from start to finish.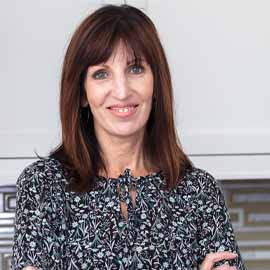 ---
Julie Gockeler | Vice President
Julie joined Kitchen Intuitions in 2017, leaving an established career in retail. Julie is a master at customer service and is always focused on our clients' utmost satisfaction.
With over 20 years of experience focused on customer service and team development, coupled with her expertise in business management,Julie is an invaluable asset who also brings optimism and motivation to the team.
Outside of showroom hours, Julie loves spending time with her husband and children. When not spending time with the kids, she enjoys their 3 dogs taking them hiking & swimming, antique & craft fairs, cooking big family meals and yoga.
---
Maureen Madigan | Senior Designer
Maureen's love of home renovation and the arts is a perfect combination for her career as a kitchen & bath designer. Her earlier career as a fashion merchandiser has given her a richer foundation to design in the industry. She enjoys creating, remodeling and discussing themes to come up with the perfect space to meet the client's project goals.
Maureen has a degree in Fashion Merchandising & Marketing from FIT (fashion Intuition of technology) and an Interior Design degree from Kean University. She lives in Essex County with her husband and three children and in her spare time she enjoys: traveling, hiking, skiing and Sunday meals with the family.
Design philosophy and favor quote is: "Design is not just what it looks like and feels like. Design is how it works." –Steve Jobs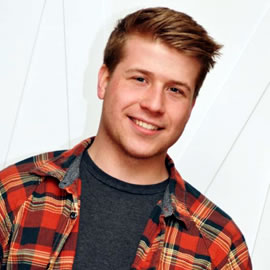 ---
Rob Gockeler | Builder Account Manager
Rob has been involved in the industry for 8 years. He has been involved with building and woodworking his whole life. His primary focus is to establish and maintain our relationships with our builder clients.
Rob is an active member within MetroBCA (Metropolitan Builders & Contractors Association of New Jersey) and NARI (National Association of Remodeling) - He has two certifications with NARI.
Outside of work Rob enjoys the outdoors. When he is fishing, hiking with his two dogs or just out working with his hands he just loves being out there. .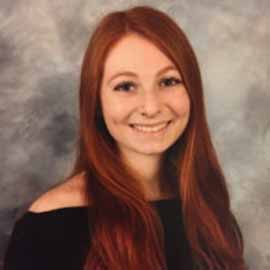 ---
Alexandra Grosser | Showroom Assistant
As the Showroom Assistant, Alexandra supports Julie in the communication between our designers, clients, and installers. Day to day she manages client-facing communication, deliveries of material, project schedules and orders.
Alexandra thoroughly enjoys working alongside our designers to assist clients throughout the entire duration of their project. Alexandra has a degree in Fashion Merchandising from The University of Delaware and has taken interior design courses on the side to sharpen her skills in the industry.
Her past experience in PR and Marketing bring a fresh perspective to our Instagram, Facebook and Houzz pages. In her free time, she enjoys boating, going to hockey games, and spending time with friends and family.
---
Matt Carlson | Expediter
Matt has a degree in Internal Justice, he loves woodworking, using his hands and has an incredible drive to learn.
His primary responsibilities are managing inventories, material procurement and on-time deliveries. He acts as the company liaison with everyone from homeowners, contractors and builders.
Matt takes pride in all he does, especially deliveries, he ensures everything is checked in from the manufacturers tractor trailer, and loaded in our delivery truck brought to you home in excellent condition.
Matt is ambitious and continues his education and broadens his knowledge of the remodeling industry.