Transforming your dreams into reality requires the skills of an expert designer. At Kitchen Intuitions, you will find talented designers who have the experience and perspective to bring imaginative, yet workable, approaches to your vision, from traditional to contemporary. They will quickly grasp the possibilities as well as challenges of your home's architecture. Our designers are cognizant of the latest product developments and design trends, and have the taste and know-how to create the image and functionality you are seeking.
WORKING TOGETHER
It's more than a promise, it's a commitment.
From concept to completion our project teams deliver the highest quality service and design.
---
Bob Gockeler | President
We strive to be a local go-to place for people who want that small-town touch, who appreciate the type of personal attention. Blending design and creativity with my years of building and construction assures my clients the best possible solutions for their home remodeling projects. I have been able to take on the seemingly impossible and make dreams come true for my clients.
People have always marveled at my sense of style and color. I have a natural ability for seeing "what could be." I've been involved in building and remodeling for over 20+ years and that experience gives me insight into how a space could be transformed. I now have the best of both worlds with Kitchen Intuitions and KraftMaster Renovations, it has given me the opportunity to not only design, but remodel a project from start to finish.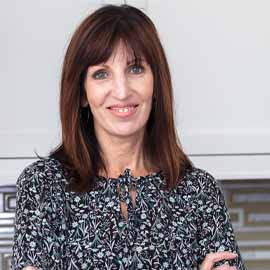 ---
Julie Gockeler | Vice President
Julie joined Kitchen Intuitions in 2017, leaving an established career in retail. Julie is a master at customer service and is always focused on our clients' utmost satisfaction.
With over 20 years of experience focused on customer service and team development, coupled with her expertise in business management,Julie is an invaluable asset who also brings optimism and motivation to the team.
Outside of showroom hours, Julie loves spending time with her husband and children. When not spending time with the kids, she enjoys their 3 dogs taking them hiking & swimming, antique & craft fairs, cooking big family meals and yoga.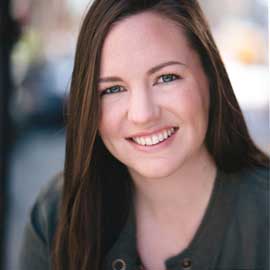 ---
Carly Gockeler | Interior Designer
Carly's background in the commercial architectural design and planning industry is what molded her into the technical thinker she is. One of her strongest traits is considering the 3 dimensional coordination of a space and all the is included, down to the smallest detail.
"Each project is unique to its user, so no space is ever utilized in the exact same way. This is what makes interior design a challenge. Not just decorating a space to make it beautiful, but designing the beautiful spaces so that they are functional and personalized for the users specific lifestyle." -Carly
Carly is skilled in computer-Aided Design (CAD), Specifications, Design Research, and Accessible design. A design professional with a Bachelor of Arts - BA focused in Interior Design Kean University.
When not working, Carly enjoys spending time with family, reading, camping & hiking, and trying new hobbies with friends.
---
Alexandra Grosser | Showroom Assistant
As the Showroom Assistant, Alexandra supports Julie in the communication between our designers, clients, and installers. Day to day she manages client-facing communication, deliveries of material, project schedules and orders.
Alexandra thoroughly enjoys working alongside our designers to assist clients throughout the entire duration of their project. Alexandra has a degree in Fashion Merchandising from The University of Delaware and has taken interior design courses on the side to sharpen her skills in the industry.
Her past experience in PR and Marketing bring a fresh perspective to our Instagram, Facebook and Houzz pages. In her free time, she enjoys boating, going to hockey games, and spending time with friends and family.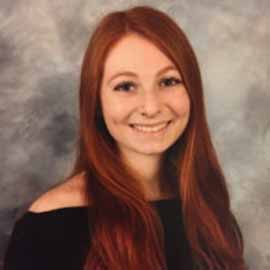 ---